Welcome to Display Solutions Group in Chandler, AZ
Business 101: How to Network Like an Expert
Posted on 02/06/2017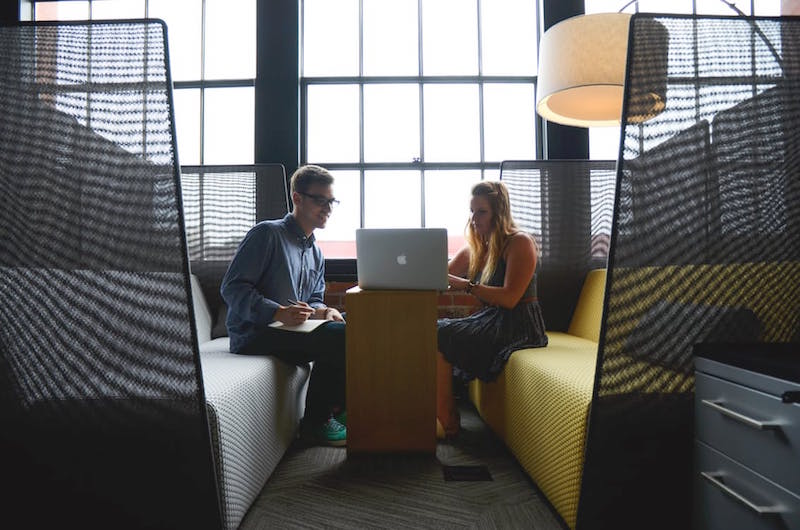 When it comes to growing a small business, we tend to think of a few main areas to share our mission: print advertisements, maybe a radio announcement, a strong website, etc. One thing we often forget and even underestimate, though, is the power of one-on-one interaction.
Networking is the process of making personal connections for your business in order to increase exposure and grow your contacts for the future. Forbes defines networking in its purest form as "…people enjoying other people, communicating passions and connecting with others who share those passions."
What can networking do for you, and how can you get started? Welcome to Business 101, and today we're going to talk about how to network like an expert.
1. Start with existing connections.
If you're nervous about networking right off the bat, it's easy to start small and make connections with the people already in your surrounding circles. Focus on getting in touch with old friends, relatives, people you went to school with, and the like to rekindle connections without having to approach complete strangers. Reach out to this close group before stepping up to more difficult connections of new contacts.
2. Get going early.
When it comes to networking, procrastination is your worst enemy. Don't wait to get going until you absolutely need a new employee, contact or partner. A good networker starts when they don't need to, and recognizes the importance of networking in any situation. When you're networking with no "ulterior motive" your business will build a reputation for establishing genuine relationships, rather than simply self-serving.
3. Develop a plan.
While networking is establishing relationships and having conversations, it's important to remember that it's not all about just having a great time. It's a purposeful way of making connections for your business. Before attending any networking event, develop a plan for what you want to say, main contacts you want to talk to and what you can bring to the table. This will make your business seem personal and professional when the networking starts.
4. Find a way to help someone.
As a small business, it's easy to assume you can't do anything to help the "big dogs"—get this idea out of your head. Inc.com states, "It's always worth the trouble to find out a contact's desires and concerns." This puts you on the big dogs' radar, and gives you the opportunity to help in any way you can. Whether it's sending a useful article their way, inviting them to an event or even chatting about family life, give generously and find a way to help out.
5. Never dismiss anyone.
On the other side of the coin is to never dismiss anyone. When it comes to networking, everyone has value. You never know who knows who, and burning one bridge may leave you with an entire opportunity gone. Recognize the importance of everyone you meet, and treat them equally, so you have an established list of connections at every level for when you need it.
6. Follow up.
Finally, once you make a connection, remember to follow up with them and follow through on promises. For example, if you say you're going to email someone an article, be sure to do so. This establishes your credibility and makes you much more appealing for future connections.
Whether it's through email, phone call or (one of our personal favorites) a handwritten note, following up with connections makes them feel valued and engaged. They will definitely remember your business in the future and continue to share your mission with other contacts in their network.
Most importantly, remember to be yourself when networking. Your business is unique, so don't try to make it anything that it isn't. Establish positive, mutually beneficial connections with the contacts around you, and see how your business can grow through the power of networking.
Thank you for visiting Display Solutions. We look forward to serving your graphics and signage needs with a comprehensive product line and experienced design staff. Please take a moment to visit our product gallery where you will find examples of our completed projects which include monument signs, exterior fascia signs, both illuminated and non-illuminated, colonnade signs, promotional graphics, window and vehicle graphics as well as digitally printed banners and A Frame signs.
To request a free estimate or get help with a project, visit our Products or Services areas, or check out the gallery of signs and banners we have completed. To download useful software and find helpful information, search Resources & Support. To learn more about us, browse through our Company Information section. We love hearing from our clients, so please share any suggestions or ideas to improve our site by clicking on "contact us" at the top of the page.
An easy-to-use pulldown menu, search engine, and link to our contact form appear on each page. As well, feel free to go to the Search tab at any time if you're having trouble locating a particular item.
Ask a Question. Are you uncertain about whether or not we offer a particular product or service? Do you have a question about something specific to our industry? Or maybe you just can't find what you're looking for on our site? Or you can call us at 480 286 2320.
Enjoy your visit!
Display Solutions Group provides customized brand enhancement through the design and turnkey product management of business identity items such as signs and graphics. Offerings include large format printing for commercial and corporate interiors and illuminated exterior signage. We serve Phoenix Metro and the surrounding cities like Chandler, Tempe, Mesa, Scottsdale & Glendale and we also serve Tucson. For additional information, contact Tim McCloskey at 480 286 2320 or tmccloskey@displaysolutionsgroup.biz
---