Welcome to Display Solutions Group in Chandler, AZ
Should Your Business Take a Stand on Controversial Issues?
Posted on 02/20/2017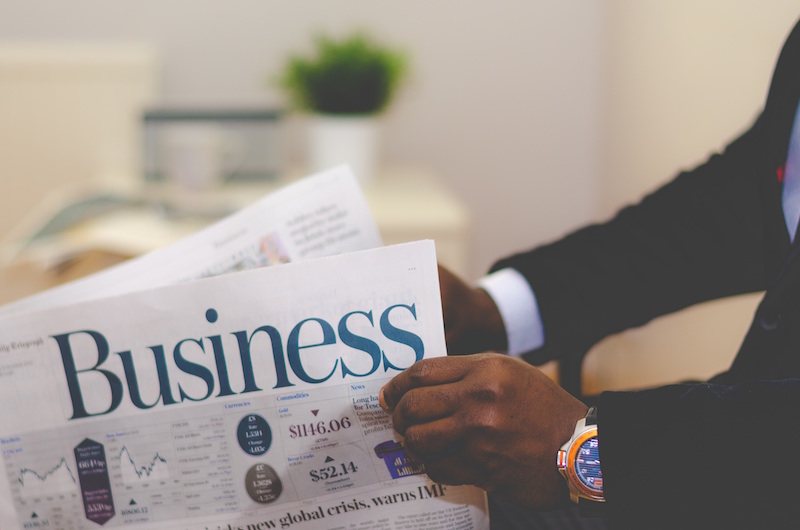 In the world of small business, it can be difficult to avoid controversial or offensive topics. You definitely don't want to isolate consumers, but you may also have a specific customer in mind for your business. After watching companies like Apple, Starbucks and Chick-fil-A, the question remains: should your business take a stand on controversial issues? Today we're going to talk about pros and cons.
Pros
When it comes to taking a stand on a controversial topic, there are definitely some pros that could help promote a small business. This is probably the greatest positive of a brand taking a stand: it shows your company's conviction. Current customers and potential consumers can know that your small business has values and that you stand by them. Whether they agree or not, many consumers may appreciate your decision to take a stand regardless.
Secondly, controversial topics are popular. If we look in the media, we can see controversial issues being discussed in depth all over the place. When your business puts its name into the mix, it increases your chance of being seen and—more importantly—heard. Capitalizing on recent events gives more visibility to your brand and can boost engagement simply because consumers are more aware of what your company stands for.
Finally, many customers who do agree with your company's stance will probably deepen their relationship with your business when they find your position. For example, according to Forbes, 20% of 26-35 year olds say they're more likely to shop at companies whose social-political stances mirror their own. While your opinion may isolate some consumers, it may engage even more, and build up positive relationships with customers you're more interested in working with.
Cons
Of course, with the positives comes potential negatives of your small business taking a stand on a controversial issue. Because for every customer who agrees with your position, you run the risk of customers not agreeing with you, and therefore writing off the business all together.
According to Entrepreneur, people don't separate individuals from businesses. As a small-business owner, your thoughts and opinions are in the public sphere, and for every opinion you express, the business is automatically linked to it. And vice versa. If your small company takes a stand on an issue, your employees could be adversely affected, because they are seen as part of the business, rather than simply connected to it.
In addition, the public never forgets. If your small business has an opinion now, chances are it will be brought up again… and again… and again. Once your stance is open to the public, it's out there for good. This can have especially negative effects if at some point in the future your business tries to work with a new partner, find a different employee or get involved in something that may seem "hypocritical." When it comes to the sphere of public opinion, consumers can be unforgiving and unforgetting.
Finally, your message may even be misinterpreted. Perhaps you want to take a small stand on an issue, but it somehow ends up out of proportion, and consumers see it as a big stand. This can have far-reaching negative consequences you could have never predicted. In a world of technology which lacks tone and nonverbal cues, it's easy for your position to end up appearing more radical than even you considered.
When it comes to getting involved in current events, there are lots of pros and cons to consider for your small business. While taking a stand on an issue can have negative consequences, there are also some worthwhile positives. No matter what your business decides, be sure to think carefully before sending anything out, because chances are you'll never get it back.
Thank you for visiting Display Solutions. We look forward to serving your graphics and signage needs with a comprehensive product line and experienced design staff. Please take a moment to visit our product gallery where you will find examples of our completed projects which include monument signs, exterior fascia signs, both illuminated and non-illuminated, colonnade signs, promotional graphics, window and vehicle graphics as well as digitally printed banners and A Frame signs.
To request a free estimate or get help with a project, visit our Products or Services areas, or check out the gallery of signs and banners we have completed. To download useful software and find helpful information, search Resources & Support. To learn more about us, browse through our Company Information section. We love hearing from our clients, so please share any suggestions or ideas to improve our site by clicking on "contact us" at the top of the page.
An easy-to-use pulldown menu, search engine, and link to our contact form appear on each page. As well, feel free to go to the Search tab at any time if you're having trouble locating a particular item.
Ask a Question. Are you uncertain about whether or not we offer a particular product or service? Do you have a question about something specific to our industry? Or maybe you just can't find what you're looking for on our site? Or you can call us at 480 286 2320.
Enjoy your visit!
Display Solutions Group provides customized brand enhancement through the design and turnkey product management of business identity items such as signs and graphics. Offerings include large format printing for commercial and corporate interiors and illuminated exterior signage. We serve Phoenix Metro and the surrounding cities like Chandler, Tempe, Mesa, Scottsdale & Glendale and we also serve Tucson. For additional information, contact Tim McCloskey at 480 286 2320 or tmccloskey@displaysolutionsgroup.biz
---