Welcome to Display Solutions Group in Chandler, AZ
Merging Memes into your Marketing
Posted on 04/03/2017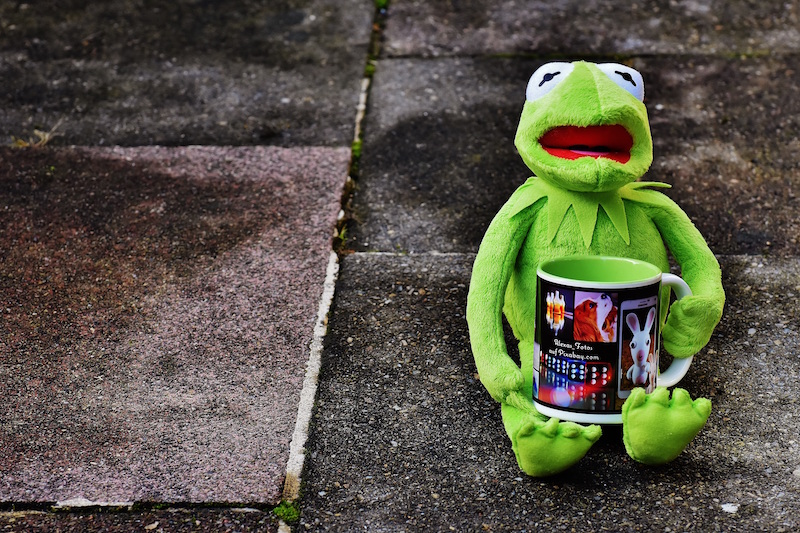 If you've been online at all within the past five years, you've probably seen one of the latest Internet crazes: the meme. A meme shows a humorous image with bolded, capitalized text and is virally shared across social networking platforms. They are meant to be funny or satirical, and often are in reference to something current in popular culture.
Memes are a great way to engage with customers, but they also run a fine line. How can your marketing use memes effectively? Today, we're going to discuss some ideas to get started.
Identify your audience.
The first step in adding memes to your marketing strategy is deciding whether or not they have a place in your business. If your customer base isn't adept in the internet world, adding memes into your marketing strategy may go completely over their heads, and end up having a negative impact. If, however, your consumer targets are internet-savvy, then meme marketing may be the right step. The last thing you want when is to isolate potential customers, so be careful in considering who you want to reach in your marketing strategy and if memes are a good decision.
Outline your goals.
Next, outline your goals and purpose for using marketing memes. Maybe it's to draw more social media users to like your Facebook, Twitter or Instagram page. Maybe you want to attract users from social media to your website. Also, consider the type of humor you want associated with your business. If you're trying to reach a younger generation, pick a goofier meme. Or if you're trying to change up your image, choose a meme which aligns with your rebranding goals.
Be careful with humor.
Most importantly when using memes, be careful with humor. Used correctly, humor can boost your brand and engage more customers. Used incorrectly, humor can confuse and even hurt your business. Before doing anything with memes, seriously ask yourself: Are you really that funny? Memes are often sarcastic or satirical, and produce immediate reactions—both good and bad. Comedy proves one of the best ways for consumers to let their guards down with your business, but can sometimes come off as inappropriate or insensitive.
Make your own meme.
One way to go with marketing is to make your own meme. First, find a funny image of an employee, product or service. Next, add text to the top and/or bottom of the image. Several online sites allow you to make memes for free, but will add their own watermark to the bottom of the image. If your business has a designer or Photoshop service available, you can also make your own meme without a watermark. Meme Generator, Imgflip and Make A Meme are all websites where you can create a meme for your organization.
Or go for memejacking.
If your business doesn't want to spend the time making your own meme, you can also try memejacking. Memejacking is when brands use previously created memes within their own marketing strategy. This often means taking a well-known image and adding your own twist on the caption. Popular images are not copyrighted, so don't worry about grabbing an image from online and adding your own text.
Using a well-recognized meme increases your chances of grabbing viewers' attention and is a safe use of humor. Most importantly, whether you make your own meme or jack a popular one, make sure your meme is easy to consume, relates to your audience and can be shared.
If your small business wants to get in on current marketing trends, try adding in a few memes to spice things up and show your humorous side. When used appropriately, memes add a fun new layer to your marketing strategy, and help consumers relate and engage better with your brand. Give them a try and see the impact on your marketing efforts.
Thank you for visiting Display Solutions. We look forward to serving your graphics and signage needs with a comprehensive product line and experienced design staff. Please take a moment to visit our product gallery where you will find examples of our completed projects which include monument signs, exterior fascia signs, both illuminated and non-illuminated, colonnade signs, promotional graphics, window and vehicle graphics as well as digitally printed banners and A Frame signs.
To request a free estimate or get help with a project, visit our Products or Services areas, or check out the gallery of signs and banners we have completed. To download useful software and find helpful information, search Resources & Support. To learn more about us, browse through our Company Information section. We love hearing from our clients, so please share any suggestions or ideas to improve our site by clicking on "contact us" at the top of the page.
An easy-to-use pulldown menu, search engine, and link to our contact form appear on each page. As well, feel free to go to the Search tab at any time if you're having trouble locating a particular item.
Ask a Question. Are you uncertain about whether or not we offer a particular product or service? Do you have a question about something specific to our industry? Or maybe you just can't find what you're looking for on our site? Or you can call us at 480 286 2320.
Enjoy your visit!
Display Solutions Group provides customized brand enhancement through the design and turnkey product management of business identity items such as signs and graphics. Offerings include large format printing for commercial and corporate interiors and illuminated exterior signage. We serve Phoenix Metro and the surrounding cities like Chandler, Tempe, Mesa, Scottsdale & Glendale and we also serve Tucson. For additional information, contact Tim McCloskey at 480 286 2320 or tmccloskey@displaysolutionsgroup.biz
---