Welcome to Display Solutions Group in Chandler, AZ
How to Perfect Your Email Signature
Posted on 05/22/2017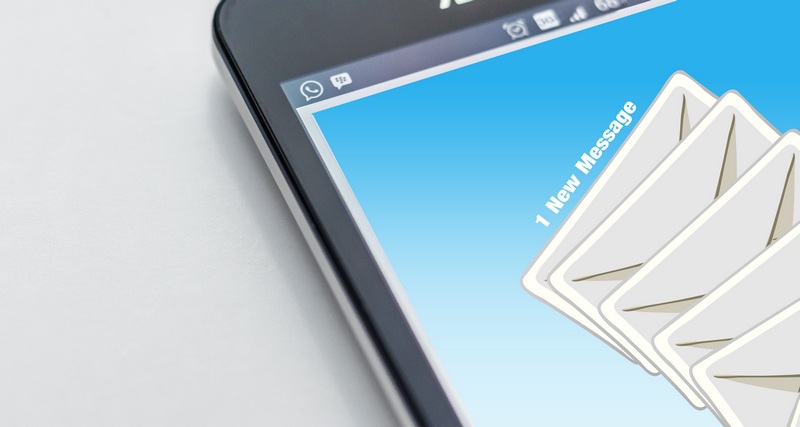 Email signatures. We've seen them around. But have we ever actually thought what they involve? What's the point? Turns out, email signatures can be very beneficial for both individuals and businesses. An email signature gives a glimpse into who you are and markets yourself to anyone interested in building a relationship.
Just like there is a wrong way to write an email signature, there is also a right way. If you want to perfect your email signature, check out these easy tips.
1. Keep it short.
An email signature is short, sweet and to the point—no need to bog it down with too much information. Try to limit your signature to three to four lines of text. Most commonly, these should be (1) your name, (2) title, company and (3) phone number. If needed, you can also add other details to personalize the signature, but be careful to make these short as well. The email recipient shouldn't have to scroll through lines of information just to find what they need.
2. Make it simple.
When it comes to email signatures, simple is classy, professional and clean. That means no crazy fonts, colors or funky graphics. These can be distracting and draw attention away from your contact information, or worse, your message. Make sure your email signature is easy to read across different types of technology—phone, tablet, computer—for varying access.
3. Use the delimiter.
An email signature delimiter is a specific string of characters listed before the signature. The most common delimiter is the standard (-- ). This sets your information apart from the rest of the email and is universally recognized. Of course, you can use a different delimiter if you prefer, but be sure it is still professional and aligns with the image you want to portray.
4. Share contact info.
Obviously, your email signature is the perfect opportunity to share your contact information with potential connections. One big tip: Don't put your email address in your signature. Recipients already know what your email address is (hint hint: you sent them the email from it). This is a chance to share other important contact information, such as your phone number, fax number or even an alternative email address if they find that more appropriate.
5. Include social links.
Including social media links in your email signature is a great way to promote your personal or business brand, by asking email recipients to connect with you across different platforms. This also demonstrates transparency between professional and personal life. If you're posting business material on social media platforms, it can even help drive traffic to your online content. Don't go too crazy on linking all of your profiles, though. Include a few choice ones, e.g. Facebook, LinkedIn and Twitter, or none at all, but not a long list.
6. Add a call to action.
Finally, add in a call to action that relates to your business or personal brand. This can easily be changed depending on the time and what you're hoping to promote. One example may be "Check out my latest blogs" or "Learn more valuable marketing tips." The call to action should be linked to something you want the recipient to do, such as visit your website and read your latest blog. This step is also optional, depending on the amount of space you have in your signature and how much information you want included.
Though it may seem simple, your email signature is another valuable means of marketing yourself to potential business relationships. What it says can actually say a lot about you, so make sure it's as professional as possible. Try out some of these easy tips to perfect your email signature and promote your image.
Thank you for visiting Display Solutions. We look forward to serving your graphics and signage needs with a comprehensive product line and experienced design staff. Please take a moment to visit our product gallery where you will find examples of our completed projects which include monument signs, exterior fascia signs, both illuminated and non-illuminated, colonnade signs, promotional graphics, window and vehicle graphics as well as digitally printed banners and A Frame signs.
To request a free estimate or get help with a project, visit our Products or Services areas, or check out the gallery of signs and banners we have completed. To download useful software and find helpful information, search Resources & Support. To learn more about us, browse through our Company Information section. We love hearing from our clients, so please share any suggestions or ideas to improve our site by clicking on "contact us" at the top of the page.
An easy-to-use pulldown menu, search engine, and link to our contact form appear on each page. As well, feel free to go to the Search tab at any time if you're having trouble locating a particular item.
Ask a Question. Are you uncertain about whether or not we offer a particular product or service? Do you have a question about something specific to our industry? Or maybe you just can't find what you're looking for on our site? Or you can call us at 480 286 2320.
Enjoy your visit!
Display Solutions Group provides customized brand enhancement through the design and turnkey product management of business identity items such as signs and graphics. Offerings include large format printing for commercial and corporate interiors and illuminated exterior signage. We serve Phoenix Metro and the surrounding cities like Chandler, Tempe, Mesa, Scottsdale & Glendale and we also serve Tucson. For additional information, contact Tim McCloskey at 480 286 2320 or tmccloskey@displaysolutionsgroup.biz
---