Welcome to Display Solutions Group in Chandler, AZ
5 Tips to Try for Effective Direct Mail Marketing
Posted on 07/31/2017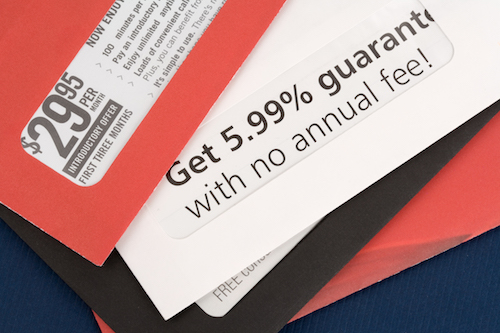 Over the past few years, the term "marketing" has evolved to include new types of marketing we used to never think possible. One term, however, that has continued to have a lasting effect is direct mail marketing. If you think direct mail marketing is a thing of the past, think again.
With the right audience and the right business, direct mail marketing can have a powerful presence in any brand marketing strategy. But first, let's start with some tips. Here are five tips to try for effective direct mail marketing.
1. Identify your prospects.
The first step in a direct mail marketing campaign is to identify who you want to send your pieces to and where they are going. This may sound simple, but can actually be one of the most complicated steps in the process.
Take some time to actually look through your lists of potential customers and who would be most interested in your product or service. Be sure to research information like demographics, purchasing behavior and lifestyle habits. Once you narrow down your target audience, your campaign will be more effective.
2. Decide on your design.
Next, decide on a visually-appealing design for your mailing piece. What size is it going to be? Is it going to include an envelope or be a simple post card? Are you going to use a lot of colors or be more neutral? Most importantly, how is the actual content of the piece going to stand out and catch consumers' attention among all of the design work?
Look through any direct mail pieces you yourself have received to see what most attracts you. Try out a couple of different designs before choosing one you think could truly reach your target audience and draw them in.
3. Include a CTA.
One of the biggest problems most marketers face is a low return on investment. Oftentimes, this can be overcome by simply asking consumers for what you want. This is where the call to action (CTA) comes in.
A strong CTA tells the reader what they should do and when they should do it. For example, "Stop in today to check out our latest deals." Be sure to include a CTA in your direct mail marketing pieces so you can get a strong return on the investment.
4. Be personal.
One strength direct mail marketing has is the potential to be personal with customers. Each customer and prospect is unique, and values feeling that way from businesses. Gather prospect data to personalize the campaign experience for potential consumers. Use names whenever applicable, offer exclusive promotions on items they may be interested in or even write a handwritten note. While you may not be able to completely alter each piece, even little personalized tweaks here and there can make a world of difference.
5. Measure your results.
Finally, be sure to measure your results post-direct mail marketing campaign. See how well your campaign did and how the return on investment turned out. Once you have a good measurement for how one campaign went, you can continue to use those results for future projects in new direct mail marketing pieces.
When it comes to marketing, direct mail is a powerful tool to share products and services with potential customers. Direct mail marketing may not be the newest marketing tactic around, but its powerful impact speaks for itself.
Thank you for visiting Display Solutions. We look forward to serving your graphics and signage needs with a comprehensive product line and experienced design staff. Please take a moment to visit our product gallery where you will find examples of our completed projects which include monument signs, exterior fascia signs, both illuminated and non-illuminated, colonnade signs, promotional graphics, window and vehicle graphics as well as digitally printed banners and A Frame signs.
To request a free estimate or get help with a project, visit our Products or Services areas, or check out the gallery of signs and banners we have completed. To download useful software and find helpful information, search Resources & Support. To learn more about us, browse through our Company Information section. We love hearing from our clients, so please share any suggestions or ideas to improve our site by clicking on "contact us" at the top of the page.
An easy-to-use pulldown menu, search engine, and link to our contact form appear on each page. As well, feel free to go to the Search tab at any time if you're having trouble locating a particular item.
Ask a Question. Are you uncertain about whether or not we offer a particular product or service? Do you have a question about something specific to our industry? Or maybe you just can't find what you're looking for on our site? Or you can call us at 480 286 2320.
Enjoy your visit!
Display Solutions Group provides customized brand enhancement through the design and turnkey product management of business identity items such as signs and graphics. Offerings include large format printing for commercial and corporate interiors and illuminated exterior signage. We serve Phoenix Metro and the surrounding cities like Chandler, Tempe, Mesa, Scottsdale & Glendale and we also serve Tucson. For additional information, contact Tim McCloskey at 480 286 2320 or tmccloskey@displaysolutionsgroup.biz
---