Welcome to Display Solutions Group in Chandler, AZ
Marketing 101: Effective Landing Pages
Posted on 02/05/2018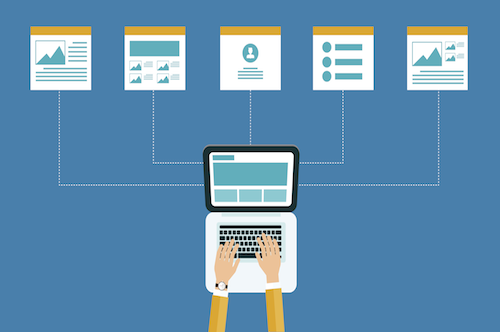 For small businesses, large companies and professional individuals, staying ahead on marketing tactics is an important component in growing an organization. One such marketing tactic is the popular use of landing pages. When visitors go to a website, they can oftentimes feel overwhelmed and lost with all of the different options; however, with the use of a landing page, website visitors come through a variety of different sources for one specific reason.
Unlike a typical homepage, landing pages are a separate component of a website, and prompt visitors to take a specific action, such as trying out a new service or signing up for an email list. Therefore, landing pages are a critical part of a marketing strategy because of their targeting and lead generation capabilities. When it comes to building strong landing pages, there are vital components. In today's lesson of Marketing 101, learn how you can create effective landing pages.
Clean Design
With web content in general, a clean design tends to be the best design. However, with landing pages in particular, a clean design is most often preferred. When visitors come to landing pages, they expect to be guided from Point A to Point B quickly and efficiently, without feeling overwhelmed by too many colors or information. Your goal with a landing page is to create the easiest experience possible for your visitor. Making sure to keep the design crisp and neat will help drive visitors through the landing page and help improve lead conversion rates.
Consistent Messaging
Messaging is a vital part of your landing page; after all, your goal is to get visitors to act, right? Therefore, consistent messaging matters. From the advertisement, to the headline, all the way through the copywriting, consistent messaging is vital. For example, if your advertisement says, "Stay up to date with our latest news!", that same information should be included in the headline of the landing page, then throughout. Using the same language throughout a landing page creates a predictable and relevant user-experience, helping visitors stay on track easily.
Emotional Content
As most marketers could probably tell you, human beings tend to be driven more by emotion than logic. We tend to do what feels like the right decision, not necessarily what is the right decision. Keep this in mind when drafting up the content for your landing page. Spewing facts and information can definitely be helpful for visitors, but oftentimes it won't compel them into taking that final leap of faith. Speak directly to clients' emotions through engaging vocabulary.
Visual Appeal
A landing page full of single-space, black and white font definitely doesn't seem like something interesting to read. Instead, be aware of the content you utilize in your landing page, and how visually appealing it is to visitors. Eye-catching images and impactful videos can say a lot more than full paragraphs worth of text. Pair these with some colors that pop or interesting fonts, and you can take your landing page to the next level—while still maintaining a clean design.
Call to Action
Finally and most importantly, you want landing pages visitors to do something when they visit. This is where the call to action comes in. Your call to action should be big, bold and clear. Create a prominent button that users can easily see and click, with messaging that feels inviting. Think of your CTA button as an "I want to…" button. For example, no one wants to "Submit." But, people might want to "Join our team!" Strong, clear and fun CTAs can be the ultimate difference between a bounce and a lead-conversion for your landing page.
Marketing strategies matter for businesses, and landing pages are no exception. With their targeted approach and calls to action, landing pages help drive greater lead conversions for new and prospective clients. Next time you draft up a landing page, use some of these tips to help get the best results and grow your business.
Thank you for visiting Display Solutions. We look forward to serving your graphics and signage needs with a comprehensive product line and experienced design staff. Please take a moment to visit our product gallery where you will find examples of our completed projects which include monument signs, exterior fascia signs, both illuminated and non-illuminated, colonnade signs, promotional graphics, window and vehicle graphics as well as digitally printed banners and A Frame signs.
To request a free estimate or get help with a project, visit our Products or Services areas, or check out the gallery of signs and banners we have completed. To download useful software and find helpful information, search Resources & Support. To learn more about us, browse through our Company Information section. We love hearing from our clients, so please share any suggestions or ideas to improve our site by clicking on "contact us" at the top of the page.
An easy-to-use pulldown menu, search engine, and link to our contact form appear on each page. As well, feel free to go to the Search tab at any time if you're having trouble locating a particular item.
Ask a Question. Are you uncertain about whether or not we offer a particular product or service? Do you have a question about something specific to our industry? Or maybe you just can't find what you're looking for on our site? Or you can call us at 480 286 2320.
Enjoy your visit!
Display Solutions Group provides customized brand enhancement through the design and turnkey product management of business identity items such as signs and graphics. Offerings include large format printing for commercial and corporate interiors and illuminated exterior signage. We serve Phoenix Metro and the surrounding cities like Chandler, Tempe, Mesa, Scottsdale & Glendale and we also serve Tucson. For additional information, contact Tim McCloskey at 480 286 2320 or tmccloskey@displaysolutionsgroup.biz
---