Welcome to Display Solutions Group in Chandler, AZ
How to Use Swag to Market a Business
Posted on 08/13/2018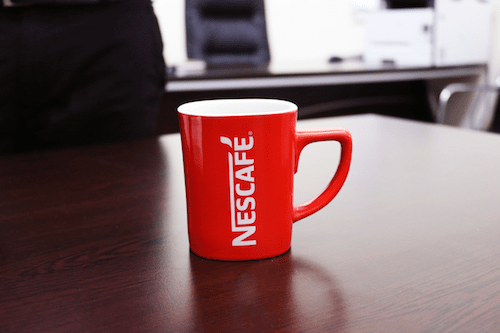 When it comes to marketing a business, there are a variety of different avenues to choose from. There's print advertisements, TV commercials, website, email marketing and of course, the wide, wide world of social media marketing. The options are limitless. However, there's one tried and true marketing option which is as effective as it is useful: swag.
What is marketing swag, you ask? Swag are all things you can slap a business label on and give away to current—or potential—customers. Consider items like coffee mugs, hats, frisbees, etc. Everything you might receive at a convention. The downside of business swag? You have to invest a bit of money to create your own. The upside? You create walking billboards everywhere customers wear or use the items. If you want to try a new avenue to promote your products, we have some ideas for how to use swag to market a business.
1. Come up with something new.
One of the most important things to keep in mind when using swag is to come up with something new. There are plenty of promotional swag products out there which all look and function the exact same way. Even if the products are free, consumers can still get bored with the same thing over and over. Instead, stand out from the crowd and show the business is unique by coming up with something new to give consumers and turn them into customers. For instance, try a branded umbrella, a toy or a deck of playing cards. See what other businesses are giving away for their swag, then generate something new you can use instead.
2. Tie it into your brand.
As you decide what to use for swag, be sure to tie it into the brand. Slapping a logo on a swag item might be helpful, but you can really drive home the point with consumers if they remember how the item ties into the brand. For instance, if a university wants to reach out to prospective students, they might give away branded notebooks with their logo on them. Or, if a business works in the financial industry, they might hand out money clips with the logo. Recognize what the business does and the brand and image it strives for, then consider potential swag items which may align with it.
3. Offer quality products.
Now, this is important: when you develop swag products, don't be cheap. This can be tough, because there are certainly areas you want to cut down on costs. However, no one really wants a cheap piece of garbage with a logo on it. Instead, invest a little bit more money and offer quality products to your potential customers. While they definitely don't have to be anything fancy or expensive, offering a quality piece of swag will actually grab consumers' attention and show them you care enough about their business to invest.
4. Cater to your audience.
Next, be sure to cater to the target audience with your swag items. For instance, if you want to market to an older generation, maybe free earbuds aren't your best bet. However, if you're looking at the millennial generation, offering earbuds to go with their devices would be a great choice. Consider who you want to reach out to with your swag items, then think about what would work best to cater to the audience based on their demographics.
5. Leverage social media.
And finally, don't forget to leverage social media. Social media is the best way to market a brand at lightning speed in this day and age, particularly when it comes to swag. Swag items tend to be very photogenic, and a great way of engaging with social media followers. Offer a giveaway on your social media accounts for followers to get swag, or encourage recipients to share the swag they receive on their own accounts by creating a unique hashtag. By encouraging followers to share photos of your swag items with their followers, you generate a type of influencer marketing, which can continually draw in new customers.
Giving away free swag is one of the oldest and best ways to market a business. However, there are a few tips and tricks in order to make it as effective as possible. Take advantage of these tips next time you want to successfully use swag to market and grow a business.
Thank you for visiting Display Solutions. We look forward to serving your graphics and signage needs with a comprehensive product line and experienced design staff. Please take a moment to visit our product gallery where you will find examples of our completed projects which include monument signs, exterior fascia signs, both illuminated and non-illuminated, colonnade signs, promotional graphics, window and vehicle graphics as well as digitally printed banners and A Frame signs.
To request a free estimate or get help with a project, visit our Products or Services areas, or check out the gallery of signs and banners we have completed. To download useful software and find helpful information, search Resources & Support. To learn more about us, browse through our Company Information section. We love hearing from our clients, so please share any suggestions or ideas to improve our site by clicking on "contact us" at the top of the page.
An easy-to-use pulldown menu, search engine, and link to our contact form appear on each page. As well, feel free to go to the Search tab at any time if you're having trouble locating a particular item.
Ask a Question. Are you uncertain about whether or not we offer a particular product or service? Do you have a question about something specific to our industry? Or maybe you just can't find what you're looking for on our site? Or you can call us at 480 286 2320.
Enjoy your visit!
Display Solutions Group provides customized brand enhancement through the design and turnkey product management of business identity items such as signs and graphics. Offerings include large format printing for commercial and corporate interiors and illuminated exterior signage. We serve Phoenix Metro and the surrounding cities like Chandler, Tempe, Mesa, Scottsdale & Glendale and we also serve Tucson. For additional information, contact Tim McCloskey at 480 286 2320 or tmccloskey@displaysolutionsgroup.biz
---