Welcome to Display Solutions Group in Chandler, AZ
6 Festive Fall Marketing Ideas
Posted on 10/01/2018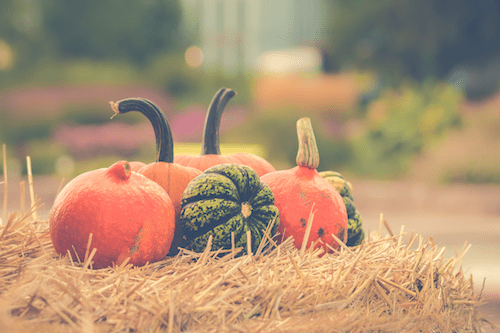 Happy October! With school back in session and the leaves beginning to turn a crisp, golden color, fall is officially here. And of course, with it comes fall marketing. As a business professional, your job is to always market one step ahead of the seasons.
As we get deeper and deeper into the fall season, how can you prepare to use this time to market to customers? To get you started, we came up with six festive fall marketing ideas for you to take advantage of this October. Let's dive into some valuable fall marketing.
1. Support youth sports.
Fall is a very popular time for youth sports. Whether it's football, soccer, volleyball or anything in between, youth sports are big in these upcoming months. Use this time as an opportunity to market your business by supporting youth sports in your community. Include themes of good sportsmanship and fitness in the marketing strategy, or consider supporting a local youth league to promote the business as well.
2. Run a social media contest.
When it comes to photography, fall is a beautiful time for those golden photos where the sun hits just right. Use photography to your marketing advantage by running a social media contest on various platforms. One platform in particular where this can be useful is Instagram. Ask followers to send in pictures for the contest, or have followers post pictures to their feeds and tag the business in them, so you can get more promotion throughout the platform.
3. Utilize the holidays.
As you already know, fall is a big time for some very popular holidays—Halloween and Thanksgiving. Be sure to utilize and plan for these major holidays in your marketing, but don't forget about some of the smaller ones as well. For instance, Boss's Day is October 16th, Veterans Day is November 11th and Small Business Saturday is November 29th. While the major holidays are definitely important, the small holidays give you plenty of marketing ideas and opportunities throughout the season of fall.
4. Join a festival.
No matter where you are or what community you're in, there's bound to be a fall festival somewhere. Take this time to hit the festival circuit by setting up a booth at a local festival, or get further involved by sponsoring the event. Festivals bring huge crowds of people within an allotted amount of time, so you can gain maximum exposure within a short timeframe. While they can be a lot of work, you can also receive major payout if you plan and market accordingly.
5. Emphasize football.
For most of the country, the season of fall means one thing: football season. Football is huge, and it also provides the perfect way to connect with customers and market to them through something they love. If you can, incorporate the football theme throughout your marketing strategy. For instance, have employees wear football jerseys on game days, or host a giveaway with football tickets for customers to win. However you do it, football is a great way to market during the fall season.
6. Prepare for winter.
And of course, fall is only a short season on the road to winter. Use your marketing strategy as a chance to "prepare for winter" and the biggest shopping season of the year—Christmas. How can you set the business up to do well in December? Think of ideas now so you can begin incorporating them into your strategy early on. 
With the beginning of October comes the start of the fall season. If you're a business professional or marketer, be sure to jump on board this fall and develop new marketing strategies so you can reach customers and grow your business.
Thank you for visiting Display Solutions. We look forward to serving your graphics and signage needs with a comprehensive product line and experienced design staff. Please take a moment to visit our product gallery where you will find examples of our completed projects which include monument signs, exterior fascia signs, both illuminated and non-illuminated, colonnade signs, promotional graphics, window and vehicle graphics as well as digitally printed banners and A Frame signs.
To request a free estimate or get help with a project, visit our Products or Services areas, or check out the gallery of signs and banners we have completed. To download useful software and find helpful information, search Resources & Support. To learn more about us, browse through our Company Information section. We love hearing from our clients, so please share any suggestions or ideas to improve our site by clicking on "contact us" at the top of the page.
An easy-to-use pulldown menu, search engine, and link to our contact form appear on each page. As well, feel free to go to the Search tab at any time if you're having trouble locating a particular item.
Ask a Question. Are you uncertain about whether or not we offer a particular product or service? Do you have a question about something specific to our industry? Or maybe you just can't find what you're looking for on our site? Or you can call us at 480 286 2320.
Enjoy your visit!
Display Solutions Group provides customized brand enhancement through the design and turnkey product management of business identity items such as signs and graphics. Offerings include large format printing for commercial and corporate interiors and illuminated exterior signage. We serve Phoenix Metro and the surrounding cities like Chandler, Tempe, Mesa, Scottsdale & Glendale and we also serve Tucson. For additional information, contact Tim McCloskey at 480 286 2320 or tmccloskey@displaysolutionsgroup.biz
---