Welcome to Display Solutions Group in Chandler, AZ
5 Reasons Reading Makes You a Better Leader
Posted on 10/15/2018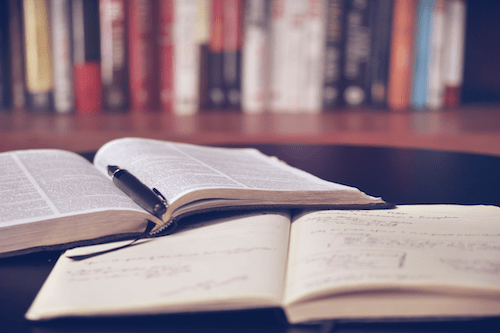 In the business world, there are few skills more important than leadership. Being a truly great leader means inspiring team members around you, pursuing your next goal and building up the business to success. And while some people may have natural leadership abilities, great leadership can also be learned, strengthened and refined. How do you become a better leader? Through practice, learning and… reading?
It turns out, one of the best ways to become a better leader is through consistent reading. As President Harry Truman once said, "Not all readers are leaders, but all leaders are readers." Reading offers a variety of benefits to business professionals, particularly in strengthening leadership skills. Check out these five reasons reading makes you a better leader.
1. Reading improves cognition.
By now, most of us probably know that reading makes you smarter. Maybe you remember your elementary school teacher telling you this during "quiet time." Those words still ring true, and for business professionals, reading is a valuable tool to use in improving cognition. Research conducted by Anne E. Cunningham compared the general knowledge between readers and television watchers. Readers not only knew more information, but were also able to decipher misinformation better than their television counterparts. In other words, reading improved their cognition and judgement, both critical skills for strong leadership.
2. Reading refines communication.
As a leader, great communication is vital in the business community. Fortunately, reading also helps refine and sharpen your communication skills. When we read across a variety of different topics, we pick up new vocabulary to add into our language regime, which then transfers into our speaking and writing. In fact, according to Cunningham, any books, magazines or other written texts we read as adults actually use double or triple the number of rare words we hear on television. This enhanced vocabulary and thought-processing improves our communication skills for the business world.
3. Reading strengthens empathy.
When we read books—particularly fiction books—we have the unique opportunity to walk in someone else's shoes, experience a new environment and see the world from a completely different perspective. These connections strengthen our ability to empathize with other human beings. Reading gives us deep insights into human nature, and the improved cognition from reading helps these insights actually stick with us, strengthening our emotional IQ. This allows leaders to better identify with people, which can improve overall team performance.
4. Reading provides opportunities.
Even when you look at reading from a career perspective, you can see the variety of benefits it carries, such as providing opportunities. Readers love to share books or articles among themselves. They discuss case studies, market research documents, business articles or even biographies and fiction books. All of this communication gives readers the opportunity to connect and engage with other leaders in their field.
5. Reading inspires youth.
As we age, our brains can deteriorate and fall to the wayside—unless we keep them mentally activated. Research by Keith E. Stanovich has shown that consistent reading as we age keeps our brains young and sharp, which is ideal for those who want to be in business leadership. In fact, some studies even suggest exercising our brains with books and other reading might be able to help prevent conditions like dementia throughout the later years of life. Reading inspires youth, not only in our bodies but also in our brains, which keeps us mentally agile and ready to make sharp decisions in leadership.
There's no doubt about it: the best leaders are readers. If you want to be a better leader in the business community, consider these benefits from reading. Then, pick up a book and begin your next adventure.
Thank you for visiting Display Solutions. We look forward to serving your graphics and signage needs with a comprehensive product line and experienced design staff. Please take a moment to visit our product gallery where you will find examples of our completed projects which include monument signs, exterior fascia signs, both illuminated and non-illuminated, colonnade signs, promotional graphics, window and vehicle graphics as well as digitally printed banners and A Frame signs.
To request a free estimate or get help with a project, visit our Products or Services areas, or check out the gallery of signs and banners we have completed. To download useful software and find helpful information, search Resources & Support. To learn more about us, browse through our Company Information section. We love hearing from our clients, so please share any suggestions or ideas to improve our site by clicking on "contact us" at the top of the page.
An easy-to-use pulldown menu, search engine, and link to our contact form appear on each page. As well, feel free to go to the Search tab at any time if you're having trouble locating a particular item.
Ask a Question. Are you uncertain about whether or not we offer a particular product or service? Do you have a question about something specific to our industry? Or maybe you just can't find what you're looking for on our site? Or you can call us at 480 286 2320.
Enjoy your visit!
Display Solutions Group provides customized brand enhancement through the design and turnkey product management of business identity items such as signs and graphics. Offerings include large format printing for commercial and corporate interiors and illuminated exterior signage. We serve Phoenix Metro and the surrounding cities like Chandler, Tempe, Mesa, Scottsdale & Glendale and we also serve Tucson. For additional information, contact Tim McCloskey at 480 286 2320 or tmccloskey@displaysolutionsgroup.biz
---