Welcome to Display Solutions Group in Chandler, AZ
6 Benefits of Time off for the Holidays
Posted on 12/24/2018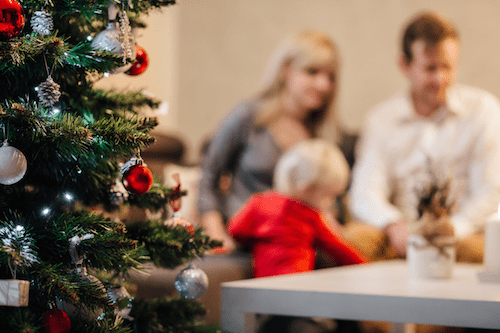 Merry Christmas Eve! If you're a business professional, entrepreneur or marketer, then hopefully you are taking time today, tomorrow and this week away from work to spend with your loved ones. While work is definitely a value in life, family and friends matter even more, because they give us people to share it with.
However, some people and companies often fail to see the value in time away from work—even during Christmas. This could not be further from the truth. In fact, objective studies have shown the positive effect time off can have on a person's work. To explain, we developed six benefits of time off for the holidays.
1. Closer Family Relationships
One major benefit from taking time off of work is closer family relationships. When workers spend genuine, quality time with their loved ones, they establish closer relationships overall, which can actually influence their work. Family time together—such as over Christmas—can increase family bonding and establish positive familial ties. This makes workers happier, healthier and more focused during their work hours.
2. Mental Reset 
Of course, taking time off during the holidays is also a great mental reset for workers. When employees are constantly stuck in work mode, their brains can feel overwhelmed with stress, anxiety or information with everything going on. However, having time to relax and clear their heads gives employees the rest they need to mentally reset during the holidays.
3. More Productivity
Not to mention, this mental reset often results in more productivity when employees return to work after the holidays. According to The New York Times, "The importance of restoration is rooted in our physiology. Human beings aren't designed to expend energy continuously. Rather, we're meant to pulse between spending and recovering energy." Which means, when employees take time off, they come back more ready-than-ever to work hard.
4. Better Work/Life Balance
Numerous researchers and studies have discussed the importance of a healthy work/life balance. When employees have time off from work, they re-establish their identities as people, rather than just workers. This balance makes us feel more holistic, relaxed and capable of performing well in all areas of our lives.
5. Increased Creativity
When employees come back after taking time off, their mental reset and increased productivity can also influence their level of creativity. Have you ever been frustrated with a project, then taken a few steps away, and after awhile came back with a whole new idea? It's the exact same case with time off. Time away from work for Christmas and other holidays boosts workers' creativity when they return.
6. New Perspective
Oftentimes in business, a new perspective is necessary for problem-solving, marketing and even sales. When workers take time away during the Christmas season, they often return to work refreshed and with a new perspective in mind. CNN stated that this scenario is similar to asking a friend for advice on a situation. Because the friend is removed from the event, he or she has a fresh perspective in order to offer sound advice.
While work is an important part of life, nothing beats the value loved ones bring to the table. This Christmas season, keep these benefits in mind as you take time off to celebrate the holidays with loved ones. Not only will you be happy for time off, but the company will be grateful, as well.
Thank you for visiting Display Solutions. We look forward to serving your graphics and signage needs with a comprehensive product line and experienced design staff. Please take a moment to visit our product gallery where you will find examples of our completed projects which include monument signs, exterior fascia signs, both illuminated and non-illuminated, colonnade signs, promotional graphics, window and vehicle graphics as well as digitally printed banners and A Frame signs.
To request a free estimate or get help with a project, visit our Products or Services areas, or check out the gallery of signs and banners we have completed. To download useful software and find helpful information, search Resources & Support. To learn more about us, browse through our Company Information section. We love hearing from our clients, so please share any suggestions or ideas to improve our site by clicking on "contact us" at the top of the page.
An easy-to-use pulldown menu, search engine, and link to our contact form appear on each page. As well, feel free to go to the Search tab at any time if you're having trouble locating a particular item.
Ask a Question. Are you uncertain about whether or not we offer a particular product or service? Do you have a question about something specific to our industry? Or maybe you just can't find what you're looking for on our site? Or you can call us at 480 286 2320.
Enjoy your visit!
Display Solutions Group provides customized brand enhancement through the design and turnkey product management of business identity items such as signs and graphics. Offerings include large format printing for commercial and corporate interiors and illuminated exterior signage. We serve Phoenix Metro and the surrounding cities like Chandler, Tempe, Mesa, Scottsdale & Glendale and we also serve Tucson. For additional information, contact Tim McCloskey at 480 286 2320 or tmccloskey@displaysolutionsgroup.biz
---