Welcome to Display Solutions Group in Chandler, AZ
Humanizing and Personalizing Your Brand
Posted on 01/21/2019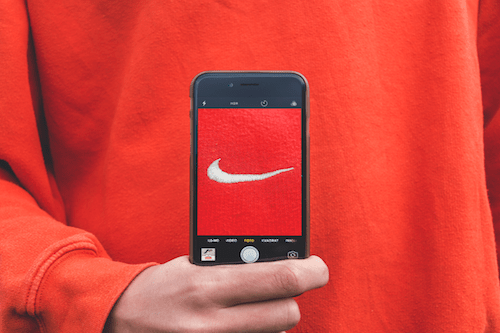 Can we be honest here? Consumers do not trust your brand. Their natural inclination is not toward trust; it's toward doubt, uncertainty and skepticism. In the age of faceless companies, massive scandals and overbearing advertisements, customers feel less trusting than ever. This means any message your brand sends to customers is met with immediate scrutiny.
So, what do you do? If customers automatically distrust a brand, how do you move past the instant response and get to the good stuff—the point when they actually listen to your pitch? The solution is simple: humanization. Since people trust other people more than they do other businesses, if you want to gain customers, you must humanize and personalize your brand. Here's how.
Develop a persona.
The first step to humanizing a brand is to imagine it as an actual human. Visualize the brand as a fictional character, with a human voice, a personality and even a backstory. Who is this person? What is their name? How do they dress? What's their favorite food? Questions like these will help you develop a genuine personality for the brand, so you recognize how it would interact with customers as a human.
Show real people.
Then, personalize the brand by showing the real people behind it. When customers see the business as merely a logo, they don't feel connected to it. However, put your team members in the spotlight, and suddenly customers have a real person they can identify with. Share team member info on the website, host an employee of the month and even do "behind the scenes" takes on social media to put team members on the main stage.
Be transparent.
There's just something refreshing about genuine, honest content on the Internet. Humanize the brand by opening up with it. Be transparent. Jeff Jahn, CEO of DynamiX says, "Make your secret sauce the thing you share the most because it is always what you are most passionate about." Be transparent in how the brand communicates, what it communicates about and how it communicates with customers.
Tell a story.
Everyone loves a good story, including your customers. Storytelling is one of the most personal, human connections we have, so draw customers into the brand by sharing stories with them. For example, instead of simply saying when the business was founded on your website, tell a story about why the business was founded. What's the passion behind the brand? Tell stories like these, and customers will feel more connected.
Share user content.
When in doubt, personalize the brand by sharing user-generated content. This humanizes the brand in two ways: (1) it flatters the user who has their content featured on your website or social media; (2) it shows other customers that you have great relationships with their peers. Ask current customers for user-generated content through email marketing, branded materials or social media, in order to humanize the brand.
Appreciate customers.
Ultimately, draw customers into a personal, human brand by appreciating them from the very beginning. Let your customers know how much you care about them and what their business means to you. For example, send loyal customers company swag, offer a special discount or reach out through a personalized message. Whenever you show customer appreciation, you will generate a more human and appealing brand.
It's true: customers don't trust your brand. But, there are ways you can change that! Keep these tips in mind if you want to humanize and personalize your brand, in order to better connect with customers, gain their trust and grow your business.
Thank you for visiting Display Solutions. We look forward to serving your graphics and signage needs with a comprehensive product line and experienced design staff. Please take a moment to visit our product gallery where you will find examples of our completed projects which include monument signs, exterior fascia signs, both illuminated and non-illuminated, colonnade signs, promotional graphics, window and vehicle graphics as well as digitally printed banners and A Frame signs.
To request a free estimate or get help with a project, visit our Products or Services areas, or check out the gallery of signs and banners we have completed. To download useful software and find helpful information, search Resources & Support. To learn more about us, browse through our Company Information section. We love hearing from our clients, so please share any suggestions or ideas to improve our site by clicking on "contact us" at the top of the page.
An easy-to-use pulldown menu, search engine, and link to our contact form appear on each page. As well, feel free to go to the Search tab at any time if you're having trouble locating a particular item.
Ask a Question. Are you uncertain about whether or not we offer a particular product or service? Do you have a question about something specific to our industry? Or maybe you just can't find what you're looking for on our site? Or you can call us at 480 286 2320.
Enjoy your visit!
Display Solutions Group provides customized brand enhancement through the design and turnkey product management of business identity items such as signs and graphics. Offerings include large format printing for commercial and corporate interiors and illuminated exterior signage. We serve Phoenix Metro and the surrounding cities like Chandler, Tempe, Mesa, Scottsdale & Glendale and we also serve Tucson. For additional information, contact Tim McCloskey at 480 286 2320 or tmccloskey@displaysolutionsgroup.biz
---