Welcome to Display Solutions Group in Chandler, AZ
Mind-Blowing March Marketing Ideas
Posted on 03/04/2019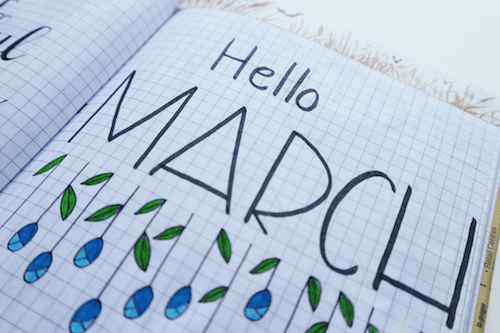 1. Spring Cleaning
Play on the idea of Spring by centering your efforts around Spring cleaning. For instance, a printing company might run a promotion for direct mail pieces, saying, "Clean up your marketing this spring with fresh direct mail."
2. Get Outside
March brings with it the first few glimpses of warm weather, so encourage customers to get outside and enjoy the month. For example, send an email inviting customers to use your products or services as they shake off the cold of winter. 
3. March Madness
The popular basketball tournament runs throughout the majority of the month, so consider ways to incorporate it through marketing. Host a bracket challenge for employees or customers with a prize at the end, or run a special for the person who can show they had the best bracket.
4. Women's History Month
March is also Women's History Month, so be sure to include women in all of your marketing materials. Ask customers to share stories about the most influential women in their lives, or share about valued female employees within your company. 
5. Employee Appreciation
Speaking of employees, March 6th happens to be Employee Appreciation Day! Share love for your team members and market the business with employee-driven content, such as a Facebook live interview with an employee.
6. Daylight Savings Time
Soon after, Daylight Savings Time occurs on March 10th. Easily connect with customers by reminding them to set their clocks ahead one hour. This could be a simple social media post that relates to your customers and earns the business bonus points.
7. National Pi Day
Of course, don't forget about one of the most delicious holiday! National Pi Day is, you guessed it, March 14th. This is a fun and silly holiday which some people might not know of, but you can still use to your advantage in marketing.
8. St. Patrick's Day
Give green for going green! Celebrate St. Patrick's Day by discounting a product or service for customers who wear green on St. Patrick's Day. Or, run a social media promotion for customers that post a picture of themselves wearing green and tag the company in it.
9. First Day of Spring
The first day of Spring is March 20th, so consider how you can wrap the event into your marketing strategy. It could be anything from a small window sign to a full-on email campaign, all centered around the new, fresh, happy first day of Spring.
10. Puppy Day
Finally, have fun and celebrate National Puppy Day on March 23rd. Post a picture of a team member's puppy on your social media, ask customers to share pictures of their puppies or offer a discount for customers who bring their puppy into the store. Don't be afraid to get a little ruff with this one! (Pun intended.)
March is here. Is your marketing ready? As we dive into the month, keep these holidays, events and ideas in mind to use in your marketing efforts to connect with customers and grow your business throughout the month of March.
Thank you for visiting Display Solutions. We look forward to serving your graphics and signage needs with a comprehensive product line and experienced design staff. Please take a moment to visit our product gallery where you will find examples of our completed projects which include monument signs, exterior fascia signs, both illuminated and non-illuminated, colonnade signs, promotional graphics, window and vehicle graphics as well as digitally printed banners and A Frame signs.
To request a free estimate or get help with a project, visit our Products or Services areas, or check out the gallery of signs and banners we have completed. To download useful software and find helpful information, search Resources & Support. To learn more about us, browse through our Company Information section. We love hearing from our clients, so please share any suggestions or ideas to improve our site by clicking on "contact us" at the top of the page.
An easy-to-use pulldown menu, search engine, and link to our contact form appear on each page. As well, feel free to go to the Search tab at any time if you're having trouble locating a particular item.
Ask a Question. Are you uncertain about whether or not we offer a particular product or service? Do you have a question about something specific to our industry? Or maybe you just can't find what you're looking for on our site? Or you can call us at 480 286 2320.
Enjoy your visit!
Display Solutions Group provides customized brand enhancement through the design and turnkey product management of business identity items such as signs and graphics. Offerings include large format printing for commercial and corporate interiors and illuminated exterior signage. We serve Phoenix Metro and the surrounding cities like Chandler, Tempe, Mesa, Scottsdale & Glendale and we also serve Tucson. For additional information, contact Tim McCloskey at 480 286 2320 or tmccloskey@displaysolutionsgroup.biz
---