Welcome to Display Solutions Group in Chandler, AZ
Customer Personas and Why They're Important
Posted on 09/02/2019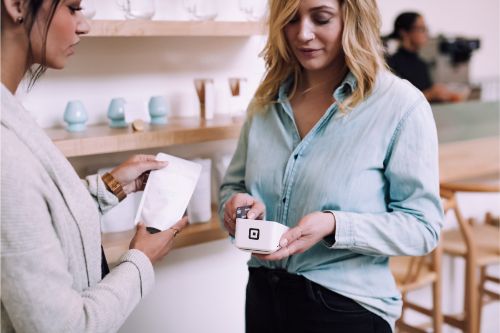 "Customer personas," or "buyer personas," have been buzzwords in the marketing sphere recently. However, many are still confused about exactly what customer personas are and how they should be used. We're here to tell you all about these marketing tools and why you should be using them.
What is a customer persona?
A customer persona is a profile depicting a target customer. A brand has strategically researched its ideal buyers/users and has used its findings to create fictional personas. Most brands have multiple customer personas—one for each type of person they want to target.
A brand's customer personas may not all be similar. They could be different ages, have different interests, and prefer different forms of marketing.
Why are customer personas so important?
Customer personas help brands better understand and empathize with their target audience. They use them to determine what marketing tactics they'll respond to best. 
By utilizing your customer personas, you can speak first to what your target audience needs, not what your brand itself does.
Showing concern for your target audience will eventually earn their trust and instill brand loyalty. You'll be constantly focused on their needs, so you'll be giving them the best possible solutions.
How do I determine my brand's customer personas?
Research, research, research. Talk to your target audience directly. Find out their needs and wants. What does their day-to-day look like? What should they be doing? You can find lists of customer persona starter questions with just a quick search of the internet.
Once you've completed your research, you can compile like answers into categories and use them to narrow your focus down to just a handful of customer personas.
How do I use my customer personas once I've found them?
First of all, congrats on determining your personas! This a huge step to better brand marketing.
There are so many ways in which you can use your customer personas, but here's a quick idea list:
Product development: Knowing now what your customers want/need will help you prioritize your future product planning.
Customer support: Understanding your target audience's frustrations will allow you to assist them with more empathy and better solve their problems.
Marketing: Of course! You now know what your target audiences best respond to, so use that information to target them effectively.
Customer personas are ideal resources for any brand. They can help solve numerous problems and prevent future ones from popping up. They also allow you to better connect with your target audiences, creating a more genuine brand and happier customers.
Thank you for visiting Display Solutions. We look forward to serving your graphics and signage needs with a comprehensive product line and experienced design staff. Please take a moment to visit our product gallery where you will find examples of our completed projects which include monument signs, exterior fascia signs, both illuminated and non-illuminated, colonnade signs, promotional graphics, window and vehicle graphics as well as digitally printed banners and A Frame signs.
To request a free estimate or get help with a project, visit our Products or Services areas, or check out the gallery of signs and banners we have completed. To download useful software and find helpful information, search Resources & Support. To learn more about us, browse through our Company Information section. We love hearing from our clients, so please share any suggestions or ideas to improve our site by clicking on "contact us" at the top of the page.
An easy-to-use pulldown menu, search engine, and link to our contact form appear on each page. As well, feel free to go to the Search tab at any time if you're having trouble locating a particular item.
Ask a Question. Are you uncertain about whether or not we offer a particular product or service? Do you have a question about something specific to our industry? Or maybe you just can't find what you're looking for on our site? Or you can call us at 480 286 2320.
Enjoy your visit!
Display Solutions Group provides customized brand enhancement through the design and turnkey product management of business identity items such as signs and graphics. Offerings include large format printing for commercial and corporate interiors and illuminated exterior signage. We serve Phoenix Metro and the surrounding cities like Chandler, Tempe, Mesa, Scottsdale & Glendale and we also serve Tucson. For additional information, contact Tim McCloskey at 480 286 2320 or tmccloskey@displaysolutionsgroup.biz
---