Welcome to Display Solutions Group in Chandler, AZ
The Benefits of Blogs for Your Business
Posted on 09/09/2019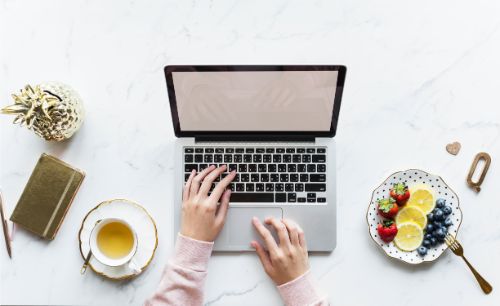 Many business websites contain blogs, and for good reason. They're fantastic ways to market your business online. Blogs are often informative, and they make it easy to digest information. You're reading this one to be informed, right?
Blogs can do a lot for your business, and we're here to tell you exactly what benefits they can deliver. 
Blogs drive traffic to your website.
Blogs are great for driving potential customers to your website, and it's cheaper than paying to advertise. Think about it. Every new blog creates a new page on your website. That's one more chance for you to appear in organic search engine results. It's telling search engines that your site is active and being updated, which is great for search engine optimization (SEO). 
Your blogs also help you get traffic from social media. You should be posting and tweeting links to new blog posts, which people click on to visit your website. This can expose you to a completely new audience, generating leads.
Blogs establish authority.
In order for your business's blog to be successful, it should answer common questions your customers and leads might have. By constantly creating relevant content, your target audience will begin to see your business as a valuable resource. 
Establishing authority is particularly helpful for organizations who sell products and services. Once you've demonstrated your business's credibility, users visiting your blogs will begin to browse your other offerings.Your blogs should be pointing people in that direction. Be sure to mention and link relevant products or services in your blogs for people to access easily.
Blogs have long-lasting results.
Blogs have seemingly eternal life online. Say you post a blog today. You email it to subscribers, you post on social media, and you link on your website's home page. The blog gets 250 views and 30 leads over the next week when it's time to write a new one. You might think the life of the blog is pretty much over. Think again.
Your blog is now ranking in search engines. Until—and maybe even after—that blog is taken down, it will appear in search results for years to come. That one blog post could continue to generate traffic and leads long into the future. 
Starting a business blog is one of the best strategies to implement into your marketing tactics. It's inexpensive and can drive a ton of potential customers to your website. These are just a few of the many benefits of blogging, but we think they're pretty convincing. Start your blog today, and see the results for yourself.
Thank you for visiting Display Solutions. We look forward to serving your graphics and signage needs with a comprehensive product line and experienced design staff. Please take a moment to visit our product gallery where you will find examples of our completed projects which include monument signs, exterior fascia signs, both illuminated and non-illuminated, colonnade signs, promotional graphics, window and vehicle graphics as well as digitally printed banners and A Frame signs.
To request a free estimate or get help with a project, visit our Products or Services areas, or check out the gallery of signs and banners we have completed. To download useful software and find helpful information, search Resources & Support. To learn more about us, browse through our Company Information section. We love hearing from our clients, so please share any suggestions or ideas to improve our site by clicking on "contact us" at the top of the page.
An easy-to-use pulldown menu, search engine, and link to our contact form appear on each page. As well, feel free to go to the Search tab at any time if you're having trouble locating a particular item.
Ask a Question. Are you uncertain about whether or not we offer a particular product or service? Do you have a question about something specific to our industry? Or maybe you just can't find what you're looking for on our site? Or you can call us at 480 286 2320.
Enjoy your visit!
Display Solutions Group provides customized brand enhancement through the design and turnkey product management of business identity items such as signs and graphics. Offerings include large format printing for commercial and corporate interiors and illuminated exterior signage. We serve Phoenix Metro and the surrounding cities like Chandler, Tempe, Mesa, Scottsdale & Glendale and we also serve Tucson. For additional information, contact Tim McCloskey at 480 286 2320 or tmccloskey@displaysolutionsgroup.biz
---